Makeup Tutorial 3 Mac Mineral Eye Shadow Trio Togetherness
In 2007, I was introduced to the best make up I had EVER tried out in my whole 20 years of life! I simply fell in love with it and here is how it all happened. Well, when you go to a Mary Kay make up/ skin care party, you get to spend the afternoon (or whenever you can) with friends, being pampered by the Mary Kay beauty consultant and the best part is: YOU TRY ALL THE PRODUCTS FOR FREE! I pretty much got a spa treatment during a whole afternoon. When it was over i had learn so much about skin care and make up tricks that i ended up buying a lot of products for myself!!!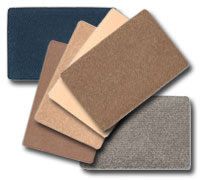 So, since Mary Kay products last FOREVER, i didn't need to buy them till 2009 when i was back in Brazil. I started looking around town for a Mary Kay beauty consultant and i finally found one. The prices in Brazil though, were more expensive than buying them here in the U.S. so the best solution for me was becoming a Mary Kay beauty consultant! That way, i started to make money, paying my bills and my wedding vendors with my mary kay income and also got to buy my lovely products for way less.
With Mary kay, i had the opportunity of meeting some national sales directors of the company, and also, participating on events, even as a model for Isnaldo Braga, a bridal make up artist considered the best in my state. On that event, he used only mary kay products for my make up - and he knows products baby, he actually had worked in france at Yves Saint Laurent company- and i looked so gorgeous specially after he added the veil and accesories! Check it out....
But anyways, back to the story, My life changed 360o as i got married, and i had to stop selling mary kay, moving back to America. I started to buy my mary kay products online again paying the regular prices. Since i didnt have a consultant yet, i decided to try other brands...NAME IT AND I PROMISED I HAVE TRIED IT. None of them can compare to mary kay. Seriously, here are some of the brands I have tried:

MAC
LANCOME
DIOR
YVES SAINT LAURENT
ESTEE LAUDER
REVLON
LOREAL
MAYBELINE
LONDON
MAKE UP FOREVER
PHYSICIANS FORMULA
CLINIQUE
CHANEL
AVON
NATURA
ROC
CLEAN CLEAR
VICTORIA SECRETS
GIVANCHY
SHISEIDO
Now, let me clarify something here: IM NOT SAYING THESE PRODUCTS ARE BAD AT ALL, IN FACT, THEY ARE REALLY GOOD AND I WOULD USE THEM WITHOUT A PROBLEM. But mary kay keep it simple and affordable and thats why all these other brands cant beat it!
Besides, mary kay not only let you try out for free, but actually TEACHES you how use them, how to take care of your skin and even if you DON'T like, 100% money back IS guaranteed!
Now, what can be better than this???????????????