LUSH Cosmetics!!
Lush is a handmade cosmetics company headquartered in Poole,Dorset in the UK. Incorporated by Companies House in 1994 originally under the name
Cosmetic House Limited, Lush adopted their current name on 10 April 1995. There are now more than 600 stores in 43 countries. Lush produces and
sells a variety of handmade products, including face masks, soaps, bath bombs, bubble bars, hand and body lotions and hair treatments. In 1994,
husband and wife Mark and Mo Constantine opened the first Lush store in Poole.
Lush uses fruit and vegetables, essential oils, and synthetic ingredients in all products produced. In addition to not using animal fats in their products,
they arealso against animal testing and perform tests solely with volunteers instead.
Lush Stores are located in Dubai in: Deira City Center and Dubai Mall
Lush Cosmetics
Full Colors Lush Cosmetics
Lush Cosmetics Store
Lush Cosmetics Store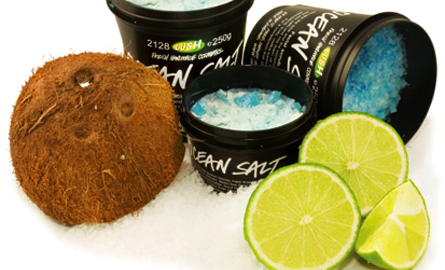 Green Lush Cosmetics
Lush Skinkit